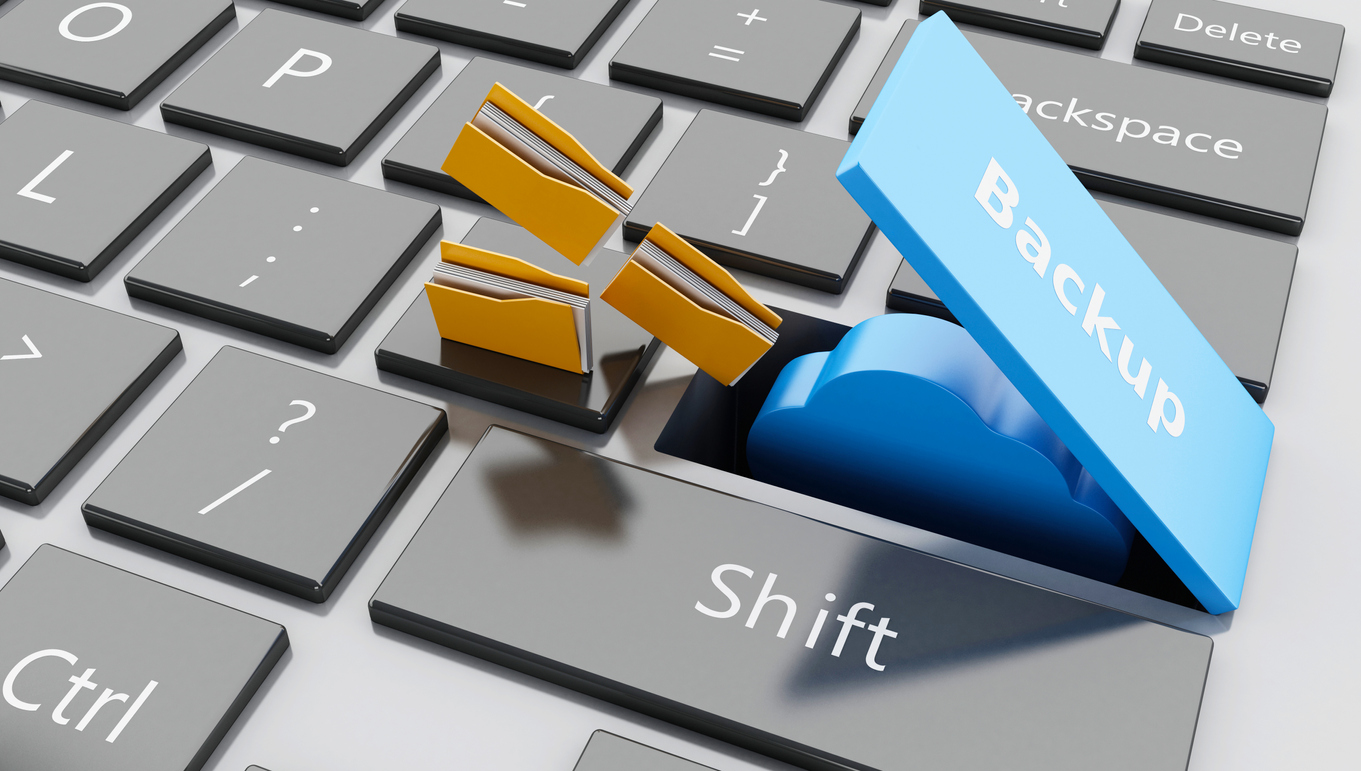 16 Apr

The importance of educating your team about effective back up for both work AND personal data

As lockdown restrictions begin to ease, it's safe to assume many of us will continue to work from home either some or all the time. A hybrid pattern combining the office and an employee's home is a realistic solution for many businesses and employees alike.

Whether working from home during the last year was a novelty or a long-established practice, with employees often handling a combination of work data and personal data on the same machine, boundaries between the two inevitably become blurred. This can result in personal data becoming vulnerable. 
The danger of assumption 
Recently we helped a client with a member of staff who ran into problems when working from home on a work laptop. All the work data on the laptop was securely backed up in the cloud but this user also had personal data stored locally on the machine – and on the machine alone. You can probably guess where this tale is heading, but when the laptop faced an irreversible technical issue and was no longer operational, whilst the securely backed up work data was safe, the personal data was not. 
Sadly, we have had several clients recently experiencing a similar problem. There is an inherent danger as a business owner in just assuming all users have a firm grasp of the building blocks of effective data backup along with the very real need to have it in place to protect personal data.
Users can be under the misassumption that because they are using a work machine, that all data is backed up. They may not want to admit to or fully understand the intricacies of how their employer manages the secure access and storage of work data for teams working from home. That they have no personal responsibility to put anything in place, that it is all already taken care of and that this blanket of security must surely stretch to cover all personal data on the machine. It understandably comes as a big shock when this important and sensitive data is then lost.  
Best practice for backing up personal data 
It is important for all your employees to understand how to effectively back up data. In an ideal world, work data should be backed up to a work cloud and personal data should be backed up to a separate personal cloud.  
Most reputable email providers now include free cloud storage as part of their service such as Google who offer Gmail and Google Drive and Microsoft who offer Outlook and OneDrive, along with dedicated cloud storage providers such as Dropbox. These enable personal users to log in and securely store, access and back up emails and documents from any machine connected to the internet. Users are given the option to upgrade to larger cloud storage should the free allowance prove insufficient.
With such valuable personal data stored in the cloud as opposed to locally on a machine, there is the flexibility of access for users along with reassurances over security. A word of caution however, with more of our lives becoming paperless, for crucial files, we would also recommend an additional layer of back-ups such as a USB or hard drive to double up redundancy. A belt and braces approach for true peace of mind. 
There is enormous value in taking a little time to talk and educate your employees now, to avoid a lot of heartache further down the line. 
If you would like expert advice around how to arm your employees with best practice to back up their personal data, please get in touch, we'd love to chat.