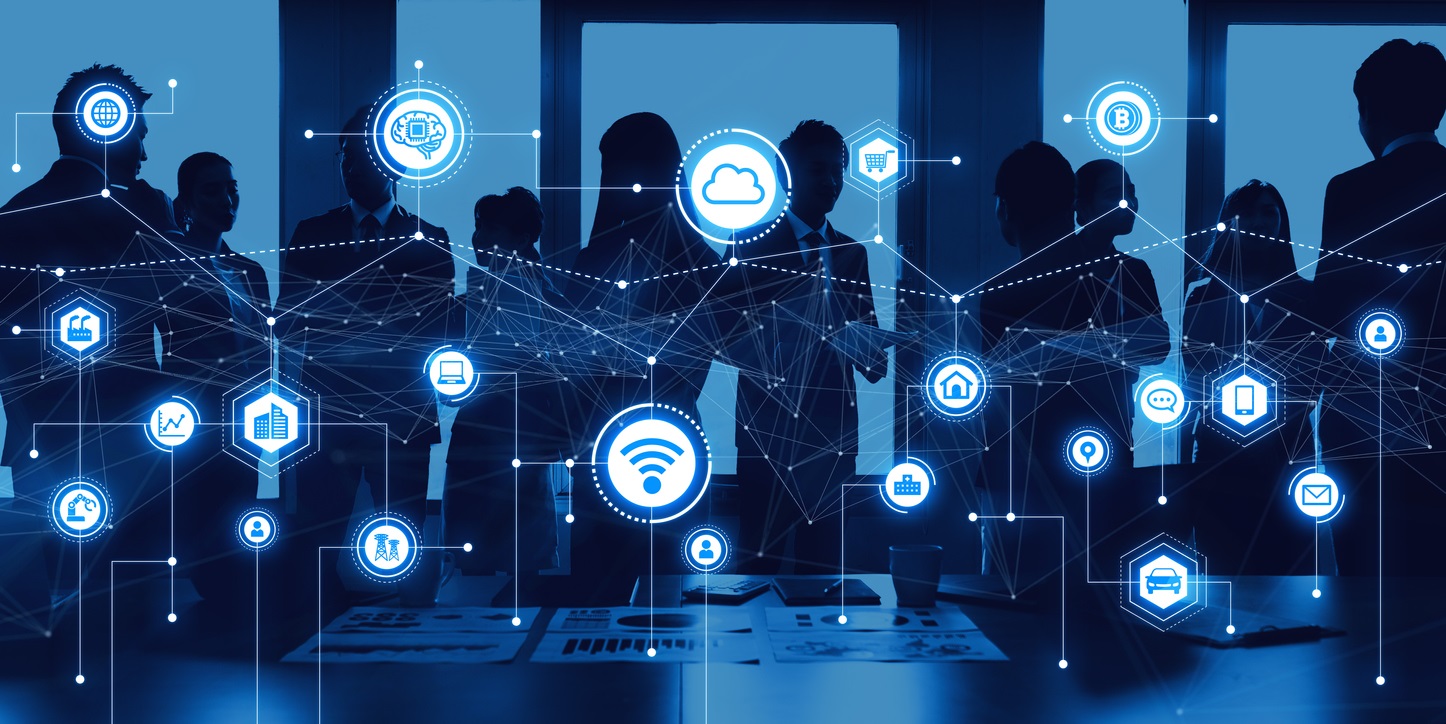 05 Feb

The Benefits of MS Teams for Small Businesses

MS Teams is a collaboration tool perfect for small businesses. A recent report found users save between 1-8 hours a week using MS Teams because they find it easier to work efficiently and collaborate effectively. Read on to find out what our clients like most about MS Teams and why we keep on recommending it to small businesses!

What is Microsoft Teams?

Microsoft market Teams as a "chat-based work-space" but it's more than just a rival for Slack. Our clients tell us that the thing they appreciate most about Teams is the fact that all their information such as conversations, shared files and tasks, is gathered in one app and one interface, along with all the functions they need to make work happen such meetings, calls, collaboration tools etc.

These are the other reasons they like MS Teams.

Online Meetings

MS Teams enables you to meet online easily whether you want to do a 1:1, host a small team meeting or an event for up to 10,000 people. You can meet with people who are within your organisation or external. Your invitees will receive a link to join the meeting and don't even need to download MS Teams or a plugin to attend.

As well as high-quality audio and video (including screen sharing), MS Teams also offers you the same level of security as Office 365, so you have the peace of mind to know your data is secure. You can use the scheduler to set up the meeting, chat with attendees beforehand and access all notes from previous meetings. You can even record your meetings and have them transcribed automatically.

Streamlined Communications

Our clients also tell us that they love having all communications in one place as it saves them time looking for information and enables them to focus. Rather than having to wade through an email inbox filled with information from all sources about all topics, MS Teams organises chat, documents, and meetings into channels so you can concentrate on the task in hand without getting distracted.

Keep Everyone Up to Date

It's easier to keep everyone in the loop with MS Teams as meetings and discussions are posted in the channel so everyone involved with the project has access and can see what's going on. Everyone with access to the channel sees messages at the same time, which enables online conversations to flow naturally and decisions to be made quickly.

Easy to Access

As MS Teams is fully integrated with the Cloud, it means the app can be accessed from any device and location. This makes it convenient for people who work remotely, travel frequently or need to work with people in different locations. It also makes it easier to collaborate with freelancers.

Integration with MS and Third-Party Apps

As well as using the functionality within MS Teams, you can also integrate Office 365 apps such as Word, PowerPoint and Excel, plus any third-party apps you use in your business such as social media platforms. This has the advantage of gathering all your functions in one place, makes it easier to focus as you can do all your work in one interface, and facilitates more effective collaboration as you can work with colleagues on the same documents in real time.

Contact us for more information about the benefits of MS Teams for your business and details of how we can help migrate your systems.

See related: What Are The Benefits Of Office 365 For My Business?