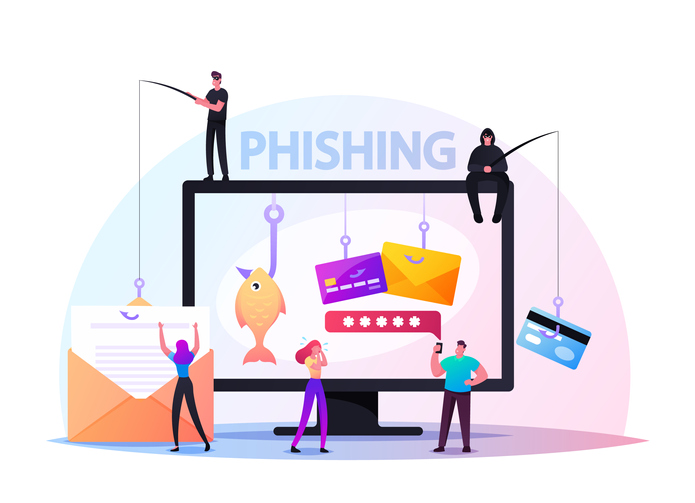 14 May

Don't get caught out by impersonation phishing. Make sure your protection is multi-layered.

Many of our clients have been caught out by phishing attacks recently, especially impersonation phishing.

Phishing attacks trick victims into inadvertently supplying access details to their personal or company data. This often involves revealing passwords to email cloud storage accounts.

Phishing attacks often take the form of sophisticated emails from an apparently trusted source, innocently asking you to access a document, or verify your password.

It's dangerous to assume you won't fall victim to scams like these. You might be surprised to hear even the tech savvy can be fooled.

Criminals adapt their methods to take advantage of human behaviour and habits. The explosion of smartphone usage twinned with the big shift to home working since Covid-19 means more and more of us are accessing our emails using web-based email accounts or via our smartphones, which can leave us more exposed to impersonation phishing.
Always check who is behind the sender display name
Whilst phishing attacks are unfortunately nothing new, the issue emerging here is that many of us take the display name at face value when the sender's email address is not visible.
Criminals can hide their actual address behind a display name that users are likely to trust such as an existing contact or well-known brand.
Criminals are confident that many people won't click on the display name to verify the sender's address because they're short of time, busy, distracted, or unaware.
Their end-game ranges from installing malicious software on your computer, sending spam emails from your account, stealing your personal data to accessing your bank accounts.
Multi-layered protection
To guard against phishing attacks, your data backup and disaster recovery planning must have multiple layers:
Whilst it can feel overwhelming to keep abreast of the many ways in which you need to keep your business systems and data safe, knowledge and education can be crucial to success. 
If you would like expert advice or guidance about any of the layers of armour we have touched upon above in your fight against phishing and cyber-attacks, please get in touch. We'd love to help.