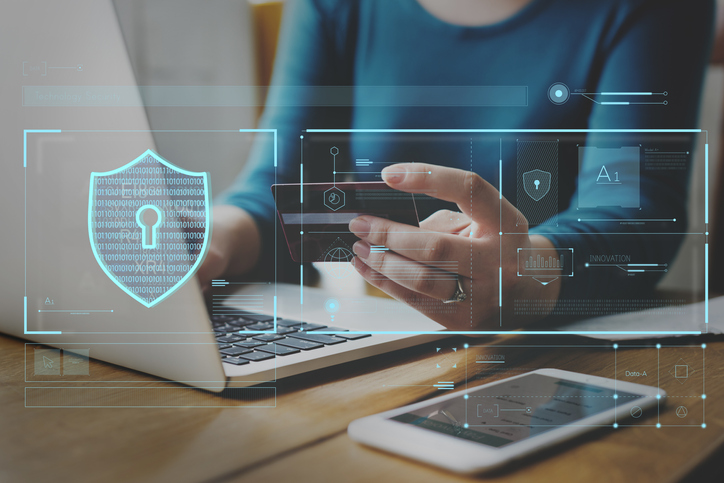 25 Mar

IMPROVE YOUR BUSINESS AND PERSONAL SECURITY WITH MICROSOFT AUTHENTICATOR   
WHY PROTECT YOUR ACCOUNTS
Online security has never been more important. More and more people are working from home at least some of the time and using multiple devices, both work and personal.
While this is convenient, it can leave you open to fraud and hacking. Passwords are continually being targeted by fraudsters and given many people aren't especially careful with their passwords, it is often extremely easy to become a victim of cybercrime.
With hybrid working here to stay, the line between business and personal use has blurred. It's not uncommon for workers to use their work laptop or mobile to access their Amazon account or personal emails, etc.
HOW TO PROTECT YOUR ACCOUNTS AND YOUR DEVICE
It is important to protect your data and devices (both at work and personal) with Multifactor Authentication (MFA), sometimes known as 2 Factor Security (2FA)
Microsoft offers a solution with a security app called Microsoft Authenticator available from your usual app store (Apple Store/Google Play). This can help you to secure your accounts and prevent your data (or money) from being stolen.
We all know how important it is to be mindful of security when it comes to logging into bank accounts, yet often forget many other web pages also have our financial data saved within them, particularly e-commerce/shopping sites.
If someone were to hack into these they could purchase or redirect items through your account, or even use the information to form a more coherent hijacking of your personal data. When it comes to home smart devices, hackers have even been known to view and speak to users in their own homes.
USING THE AUTHENTICATOR APP
The Microsoft Authenticator app can be downloaded to your smartphone easily and used to give both personal and business accounts an extra layer of security for peace of mind.  It works by requiring manual approval of logins to the accounts you have linked. 
You choose how you approve the request (e.g. via a push notification that pops up on your phone or manually inputting a code that is displayed in the app) and it will pass the data to the website or app to log you in securely.
WHERE TO USE MICROSOFT AUTHENTICATION
Microsoft authentication can be used as backup security for a variety of accounts and is especially useful where sensitive, personal, or financial information is being used. 
Example applications are:
Email accounts – Gmail, MSN, Yahoo, Hotmail, etc
Microsoft work accounts – Outlook, Teams, etc
eCommerce – Amazon, PayPal, etc
Home Smart Devices – Ring security, etc
You can read more about multifactor authentication and its benefits in this article or from Microsoft here.
HELP WITH MULTIFACTOR AUTHENTICATION AND MORE 
We can help you and your team set up multifactor authentication, plus we offer a range of other cybersecurity and IT services. Our contracts offer unlimited support, ensuring you get the help you need, whatever the issue. Get in touch for more information.
TAGS: