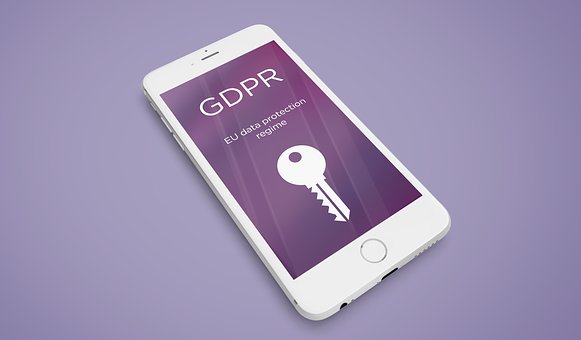 01 Mar

Still Worried About GDPR and What it Means for Your Business?

Do GDPR and all the regulation changes seem like a distant memory?

Many businesses haven't yet updated their security and procedures to reflect the new legislation.

If you're one of these businesses, don't wait until it's too late, get in touch with us. It's essential that you don't jeopardise the safety of your customers' information and the integrity and reputation of your business.

By not adhering to the GDPR laws, you're taking a risk. Without proper plans and infrastructure, you are more likely to face the following problems:
The inability to quickly delete customers' details. If customers want their details deleted, the new GDPR rules dictate that you must be able to do so swiftly. Make sure that you have procedures in place to manage this.
You might not be able to notify people of a security breach within 72 hours – which is now mandatory. If you can't recognise and publicise a breach within this window, you face potentially severe fines.
Not understanding who has access to what data… and knowing how sensitive that data is! If you don't know who can access your data, it's impossible to protect it.
Legal repercussions, which can come with financial penalties and sanctions.
Loss of customers, who are unlikely to remain loyal to a company that appears not to take the necessary precautions to preserve and protect their data.
Loss of reputation, which is a massive blow for any businesses.
Given all the risks, it's understandable that you might feel overwhelmed. If you're unable to handle this yourself quickly, come and talk to an expert.
We're experienced providers of security and backups for companies just like yours. We provide solutions so you can stop worrying and instead focus on running your business.
We offer lots of options, expertise, and advice about how to keep you and your customers protected.
One popular and reputable option is Office 365.
Office 365's One Drive is a great way to store files securely and flexibly. Upgrading to Office 365 offers 24/7 access to all your files from anywhere in the world while subscription-based software means you'll never be out of date again.
This package also offers the option of office software and email interfaces which can all be connected with OneDrive, tying everything together into one nifty solution. This entire package will keep your customers' data centralised, safe and secure.
What we offer is peace of mind. But we do so with a bespoke, personalised approach for every business we work with. We'll chat with you to work out the best solution for your budget and business and implement a package that works for you and your customers.
We'll keep you safe and secure, enable you to maintain your reputation, keep your customers happy, and get on with running your business.
We're London's IT experts. For data backup, security and advice, get in touch.