Get in contact…
We'd love to get in contact with you. If you're looking for some computer support, general advice, or even if you just want to touch base – we're always happy to help.
You can contact us via email at info@transpeed.co.uk, or by telephone at 020 7394 2247.
Alternatively, you may wish to contact us by post at Transpeed (Europe) Ltd, 17A City Business Centre, Lower Road, London, SE16 2XB.
If you are an existing customer and would like any kind of help please either give us a call or email support@transpeed.co.uk which will automatically create a ticket for you and we'll get back to you ASAP
We look forward to hearing from you!
Transpeed (Europe) Ltd, 17a City Business Centre, Lower Road, London, SE16 2XB.
By Tube
We are a short walk from either Bermondsey or Canada Water underground stations, both of which are less than 10 minutes from London Bridge station on the Jubilee line.
London Overground services, to and from Clapham Junction, New Cross, and West Croydon, also run via Rotherhithe and Canada Water tube stations.
The Jubilee line is the only London Underground line that intersects with every other line on the network.
By Bus
Travelling from stop R at London Bridge rail station, the 47 and 381 buses both alight directly outside our offices.
There are 8,765 buses providing services around London.
By Car
If you are driving to us, we are situated adjacent to the southern entrance of the Rotherhithe Tunnel; our address is 17a City Business Centre, Lower Road, London, SE16 2XB.
To prevent horses (pulling carts) from bolting toward the light at either end of the Rotherhithe tunnel, four sharp bends were incorporated along its length during construction in the early 1900s.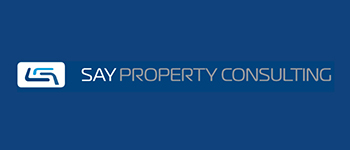 Transpeed have provided our IT support for a number of years now. We have always found them to be responsive, knowledgeable and helpful. Their ongoing support and expertise are valued by SAY. It is reassuring to know that any future problems we encounter with our IT systems will be resolved in a professional and competent manner.
Charles Seifert MRICS