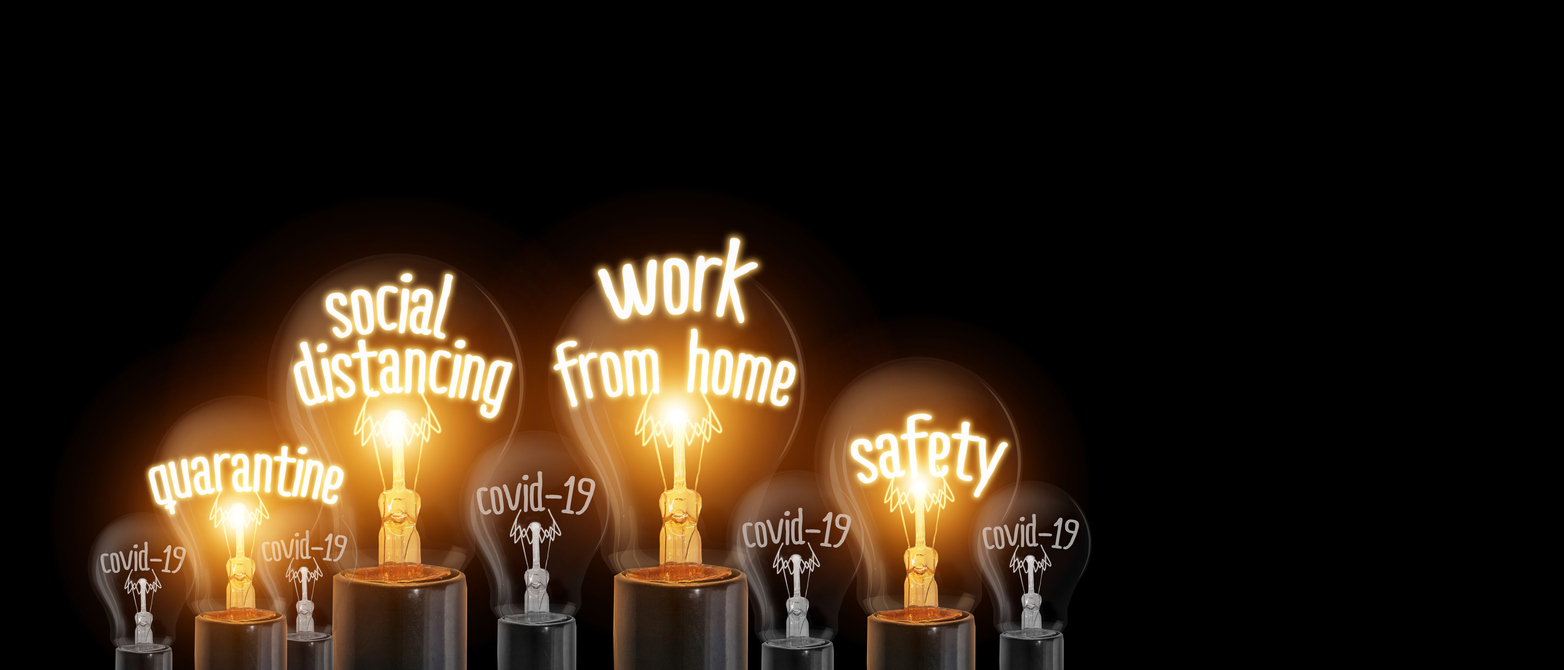 09 Jun

Is Your Office Ready to Reopen After Lockdown?

Are you preparing your business to reopen after lockdown? There's a lot to think about, from making sure your systems are updated to ensuring your staff can maintain a safe distance.

Here's a checklist to help.
Office layout planning
In order to conform to government guidelines, your staff needs to be 2 metres apart. For most offices, this will mean moving desks and possibly hardware. People tend to forget the rules when they're busy, so get creative and create physical boundaries by moving filing cabinets, cupboards, and large plants or provide acrylic screens that sit between workspaces.
Hot-desking is not going to be easy to accommodate, so if your business relied on this pre-quarantine you might either have to implement a rota system for coming into work, or a strict cleaning procedure.
In meeting rooms, reception areas and other places where people gather, remove chairs so the 2 metre rule can be observed. Make sure you have plenty of hand-sanitising stations around the building and especially at entrances, exits, and where people eat.
Systems to Keep Remote Staff Up To Date
Many businesses are choosing to allow their staff to continue to work from home at least some of the time.
For some, this is a temporary measure because they can't accommodate the full workforce and conform to social distancing rules. In order to keep the R rate low and make sure you don't have a high percentage of your workforce ill at the same time, it's essential that your staff members conform to the 2 metre rule.
For others, working from home is a long-term strategy. They might have been migrating towards remote working before the lockdown or have found that it worked well for them during the pandemic – their employees were happier to have increased flexibility, productivity remained the same or increased, and having fewer people in the office enables the business to cut costs.
If some or all of your staff are continuing to work from home, make sure their laptops are updated (see below) and you have systems in place to facilitate good practice for communication and collaboration such as MS Teams and Office 365.
If you need help updating your hardware or software, or advice about migrating to Teams or Office 365, contact us. We're happy to help.
Update Your Software
If your office PCs haven't been used for a while, spend some time getting everything up to date before you dive back in.
Updating your operating systems and apps might be the last thing your staff feels like doing on their first morning at work, but it's essential they don't skip the updates.
Make sure everyone is running the latest versions of your operating systems, software programs and especially your anti-virus software. Don't depend on the fact they should update automatically – remember auto-updates can be switched off remotely which could potentially leave your systems vulnerable to cyber-attack.
See related: Why It's Crucial To Update Your Systems and Software
Social Distancing Kits
When you reopen your office, to conform to government regulations about social distancing, you'll probably need signage and screens to keep your staff and visitors safe.
Our friends at SBS Printing can supply social distancing kits. These include directional arrow signs and social distancing markers, floor and wall graphics, large display boards and banners for internal and external use. You can check out their brochure here.
Access Control and Security Systems
In addition, you'll need systems in place to make sure you know exactly how many people you have on your premises, to ensure they can conform to social distancing rules.
For many businesses, the easiest way to maintain control of the numbers is through access control and door entry systems. CCTV will also help you keep track of what's going on across your whole office and help your staff and customers to feel safe.
If you need advice about controlling access and maintaining the security of your business, Security Masters Ltd offers free no-obligation security audits. You can find out more here.
Get Back to Work Safely
If you need help with tech planning in order to reopen your business safely and conform to government guidelines, please reach out. You can contact us by email, info@transpeed.co.uk or phone 020 7394 2247.
Let's support each other to get our businesses moving again. Stay safe after lockdown.